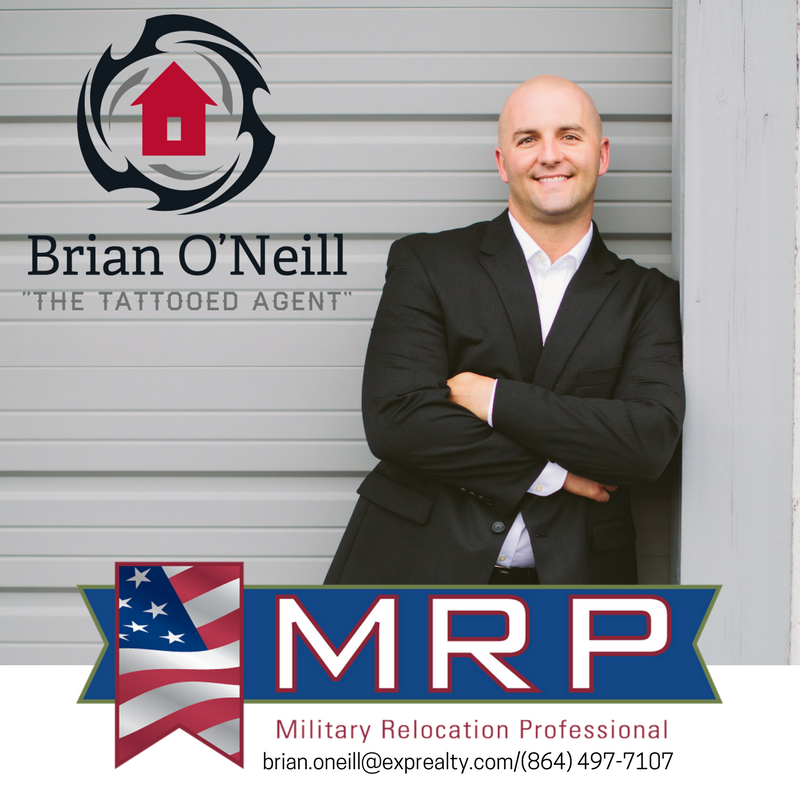 Military Relocation Services in Greenville, SC
When military staff and their families are relocating to the Upstate, the services of a real estate professional who understands their needs and timetables makes the transfer easier, faster, and less stressful. This certification focused on educating agents, like myself, working with current and former military service members to find the housing solutions that best suit their needs.
–Brian O'Neill, REALTOR®, MRP


Benefits for Clients
Service members and veterans who hire a Realtor® with the National Association of Realtors® MRP certification will have increased confidence that the REALTOR® will understand their specific real estate requirements and processes as well as understand available finance benefits and support.
Why Use an MRP?
Homeownership is an important part of the fabric of America, and having a stable home environment is vital when men and women of the military are called away to serve their country. That's why working with a REALTOR® who understands their specific needs and timetable will help make the transfer easier, faster and less stressful.
A REALTOR® with the MRP certification has the knowledge and skills for working with veterans and active duty military buyers and sellers to ensure that homeownership remains affordable and accessible.