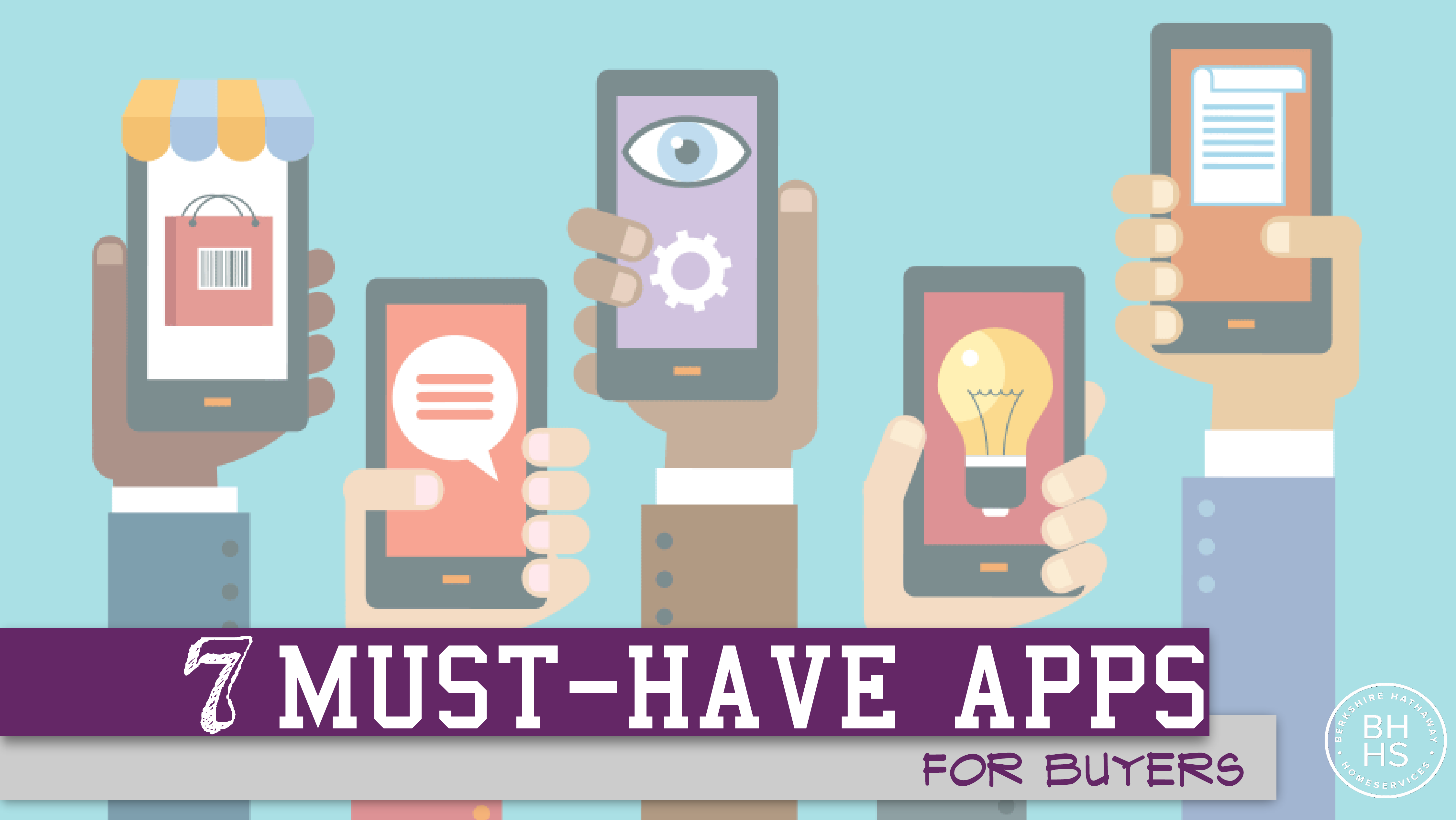 If you're preparing to purchase a new home and want to streamline the process as much as possible, check out the following apps. They'll completely change the way you search for a home.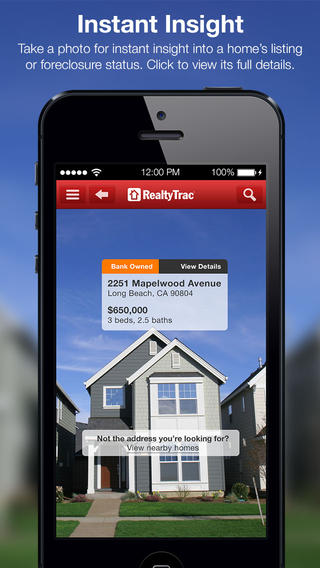 1. RealtyTrac: Get the inside scoop on all aspects of distressed properties – valuable data and analyses – before anyone else knows the property is available. RealtyTrack offers a one-stop shop for home buyers, investors, and real estate professionals seeking to make the smartest home purchase or investment choice.
You can also check out prices of recently sold homes and keep track of market values in your neighborhood. This includes the largest and freshest selection of distressed properties – foreclosures, foreclosed homes for sale, auctions and bank-owned houses.
2. WalkScore: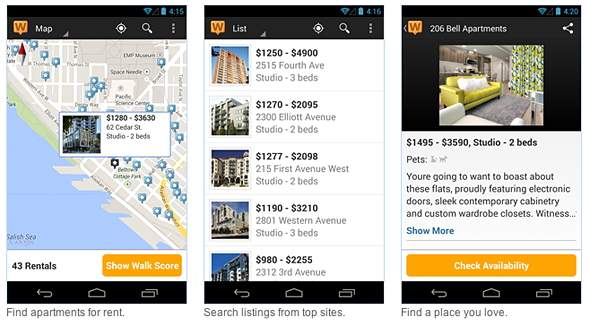 Walk Score calculates the walk-ability of any location and shows you a map of nearby restaurants, coffee shops, grocery stores, schools, and more. For urban homebuyers, one of the more critical factors is walk-ability. WalkScore allows you to see how close a given property is to different amenities like schools, stores, and entertainment. New updates also give you BikeScores and TransitScores so that you can find the easiest way to get around.
3. GreatSchools: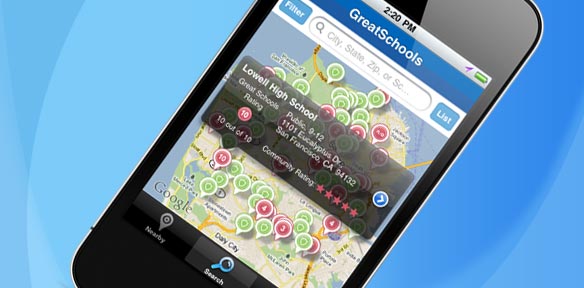 How good are the schools in your community? Find out with the GreatSchools Finder. Locate and map nearby elementary, middle, and high schools or search listings across the U.S. View detailed ratings, reviews, and test scores from GreatSchools – the nation's most trusted independent source of school performance information for over a decade. Whether you're a parent, real estate professional, or education researcher, finding great schools is now at your fingertips.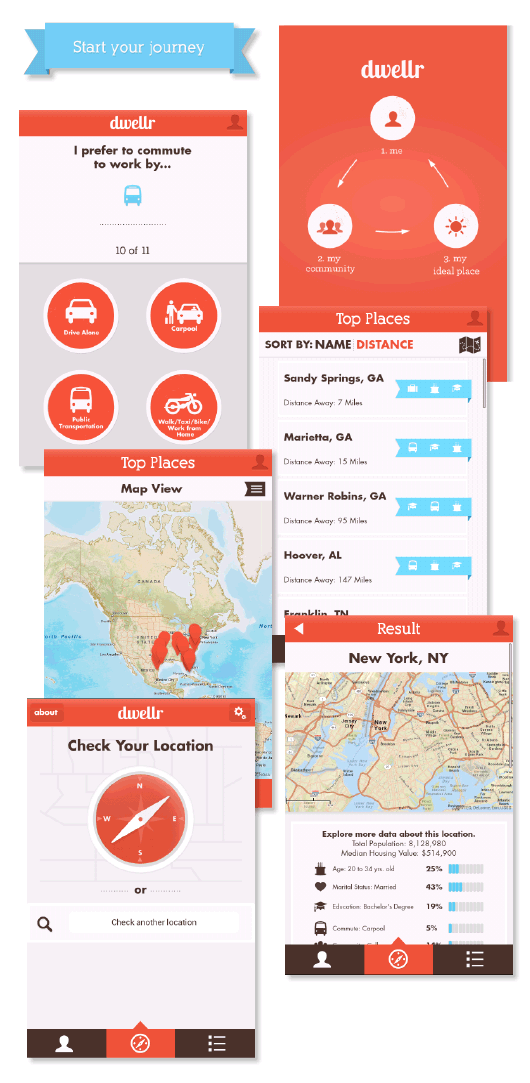 4. Dwellr: City or country? Bike or drive to work? Beach or mountains? Download the U.S. Census Bureau's dwellr app to discover the top 25 U.S. cities and towns that best fit your lifestyle.
Whether you prefer the bright lights of the big city or wide open spaces, dwellr powers your phone with neighborhood-level statistics on topics such as home values, education, and how people get to work so that you can explore where you want to dwell.
Once you've found your dream neighborhood, take dwellr with you wherever you go. These include things like median age of residents, racial makeup, median home values, educational background, and more. This allows you to truly see what a neighborhood is like before making an offer.
5. Homesnap: Snap a photo of any home to reveal home value estimates, interior photos, bedrooms, bathrooms, taxes, lot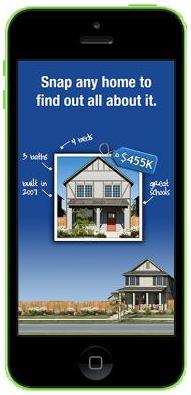 boundaries, school ratings and much more.
The new built-in private messaging feature makes talking about homes fast and simple.
Homesnap organizes your home search so you can find and discuss homes all in one place.
You'll love how easy it is to keep track of all the homes you care about
6. Realtor.com: Find your next home from the comfort of your phone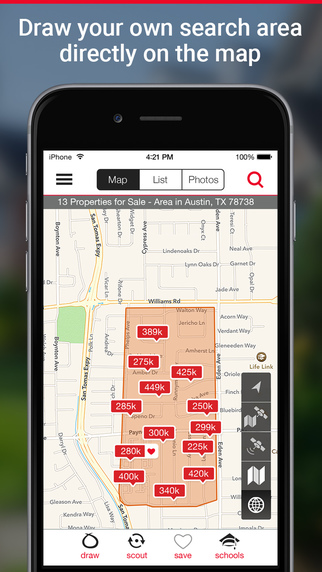 with the realtor.com® real estate app for the iPhone. Realtor.com® is the only app to get real estate property listings sourced directly from over 800 MLSs – 90% of listings refreshed every 15 minutes. So when you're ready to take your next step, realtor.com® will be here to ensure you'll never miss out on your dream home.
APP FEATURES:
Quickly swipe to see rich and detailed photos of houses for sale
True search by school or school district
Property listing details include property tax, sales history, and school information & ratings
7. Mortgage & Finance by Realtor.com: It's accurate. Bank on it. Find a home with the right finance options for you. Our affordability and monthly payment mortgage calculators take you to homes you can afford on realtor.com®, the reliable online resource for the most accurate listing information.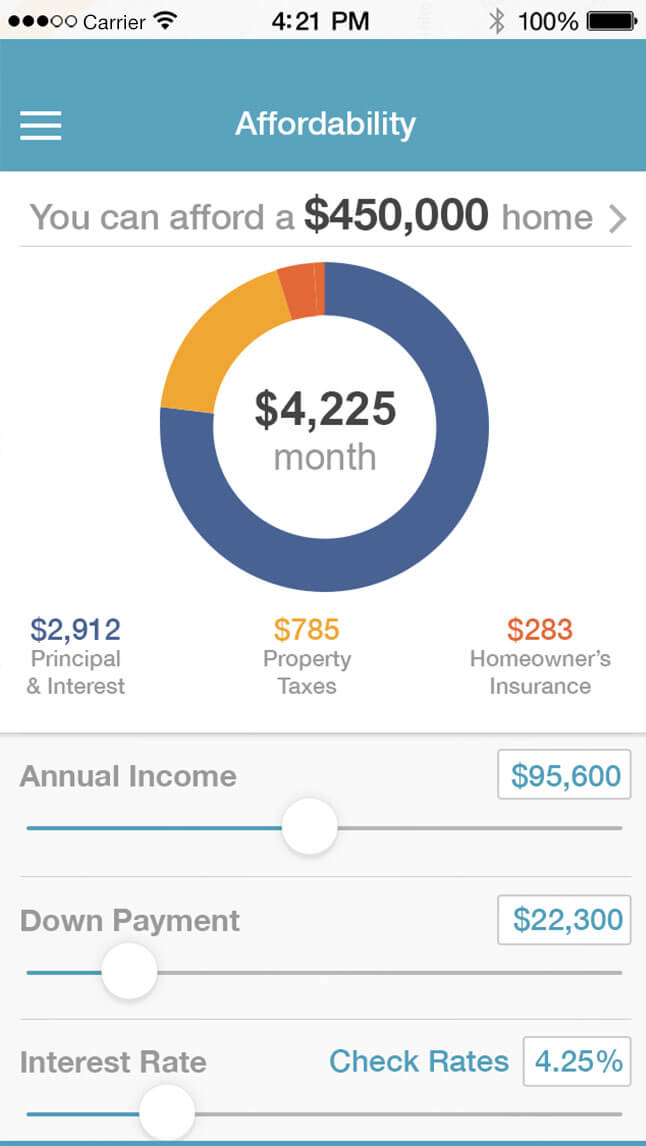 APP FEATURES:
Discover how much house you can afford
Check live mortgage rates with one tap from the home screen
Remove guesswork with smart affordability estimate accounts for PMI that work with local tax and insurance rates
See real time, local, personalized mortgage rate loan options offered by different lenders
Custom sliders let you control mortgage calculator parameters, both real and aspirational
The calculator helps you compare mortgage rates with easy sorting of your personalized rates – by lowest APR, interest rate, fees, or payment.
If you're ready to start the home-buying process, give me a call or contact me on our site. Brian O'Neill – "The Tattooed Agent." Serving the Greenville, Anderson, Spartanburg, and Upstate South Carolina Real Estate Markets.