Teaching is undeniably one of the most under-appreciated professions yet it reaps generations worth of rewards. Teachers take care of our children's minds, encourage them to be the best they can be, contribute to their social skills and teach them things they'll carry with them for their entire lives….like, math! God bless our teachers and all they do for our society, for our families and our future generations. We applaud the time and effort it's taken each of you to get where you are…all with the goal in mind of bettering others! This is why teachers are among heroes that qualify for the Homes for Heroes® program!
Shortly after 9/11, Homes for Heroes, Inc. was established as a way to give back and say "Thank you" to local heroes for all they do. We provide Hero Rewards®, which is an easy way for heroes to save on a home, and on every day home-related purchases.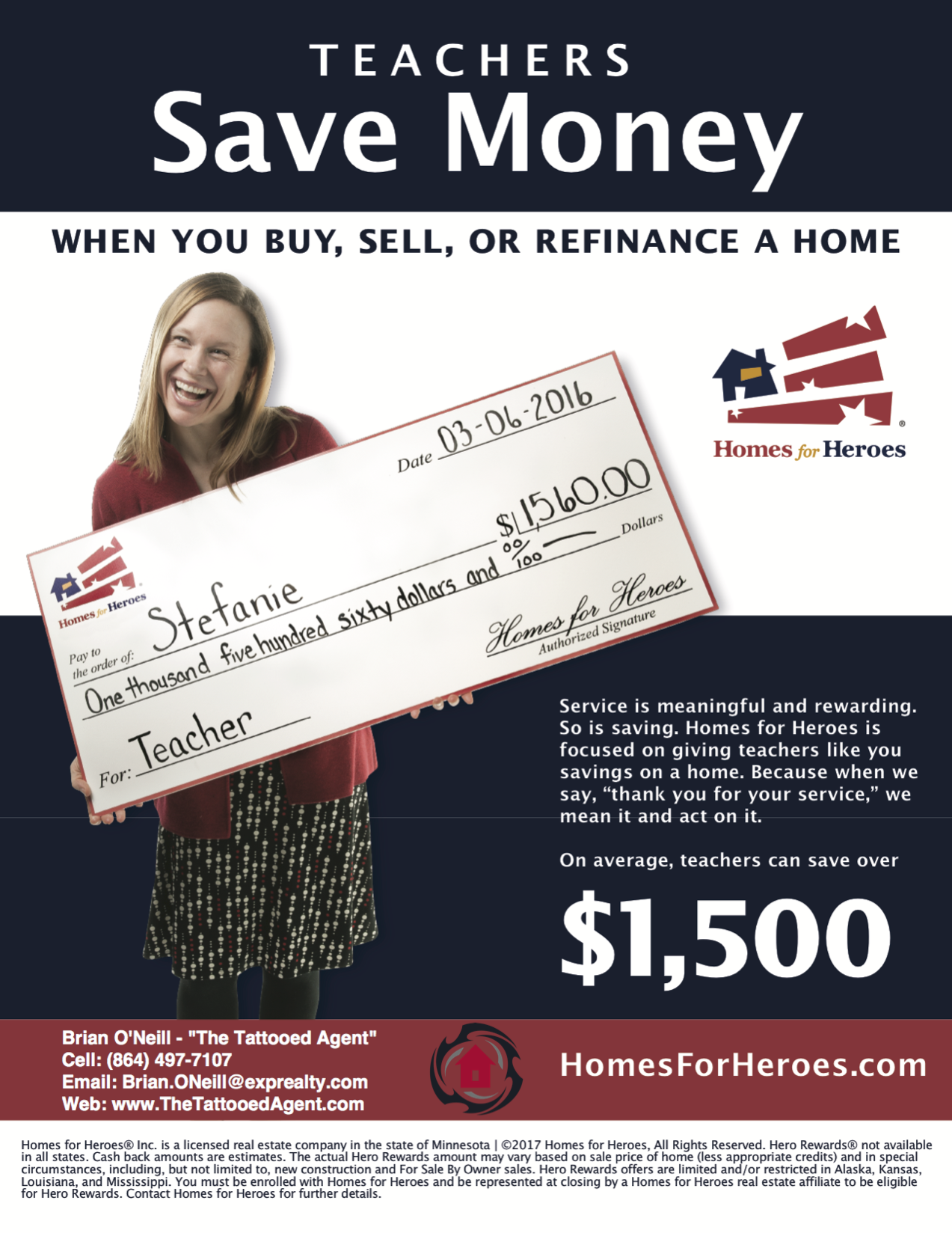 "When heroes work with Homes for Heroes affiliate real estate specialists and local businesses, they receive Hero Rewards which are easy ways for our heroes to save significant money when buying, selling or refinancing a home; or when making every day home-related purchases."
Heroes can be assigned 4 different ways on www.homesforheroes.com:
Heroes sign up at HomesforHeroes.com
Hero picks my name from the Realtor/Lender list during the sign up process
Hero comes to HomeForHeroes.com through my HFH Web Address.
Register the hero myself with "Add Hero"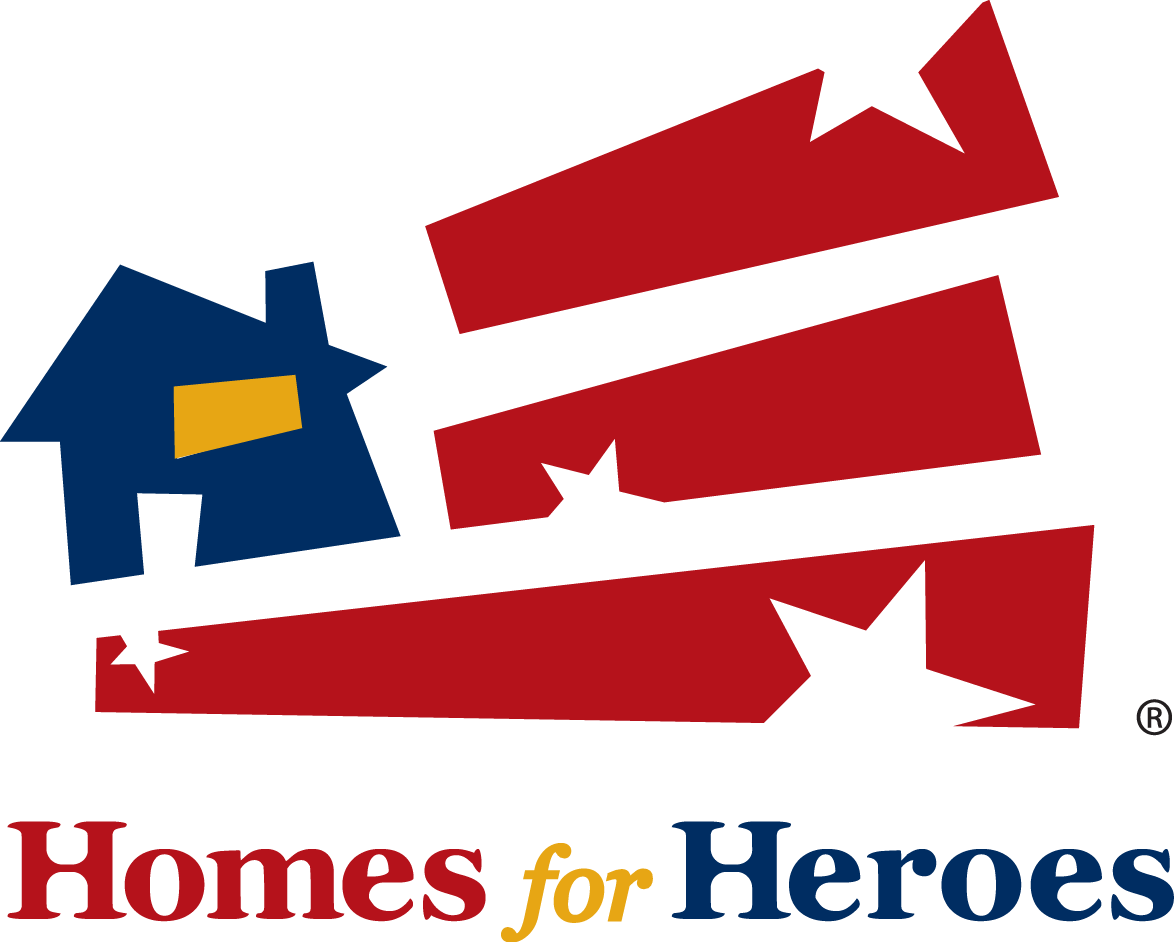 To sign up, or for more information about Homes for Heroes (or the Foundation), please visit HomesForHeroes.com or contact me at 864-497-7107 or email brian.oneill@exprealty.com.
Thank you for your time, and for helping to say "Thank You" to each and every community hero. Because Service Deserves Its Rewards®!
Sincerely,

Hero Rewards® not available in all states. Cash back amounts are estimates. The actual Hero Rewards amount may vary based on sale price of home, and in special circumstances such as new construction and For Sale By Owner sales. Hero Rewards offers are limited and/or restricted in Alaska, Kansas, Louisiana, and Mississippi. You must be enrolled with Homes for Heroes and be represented at closing by a Homes for Heroes real estate affiliate to be eligible for Hero Rewards. Contact Homes for Heroes for further details.
Homes for Heroes® Inc. is a licensed real estate company in the
state of Minnesota | ©2016 Homes for Heroes, All Rights Reserved. Homes for Heroes is a registered trademark. Any reproduction or redistribution in whole or in part without written permission is expressly prohibited by law.