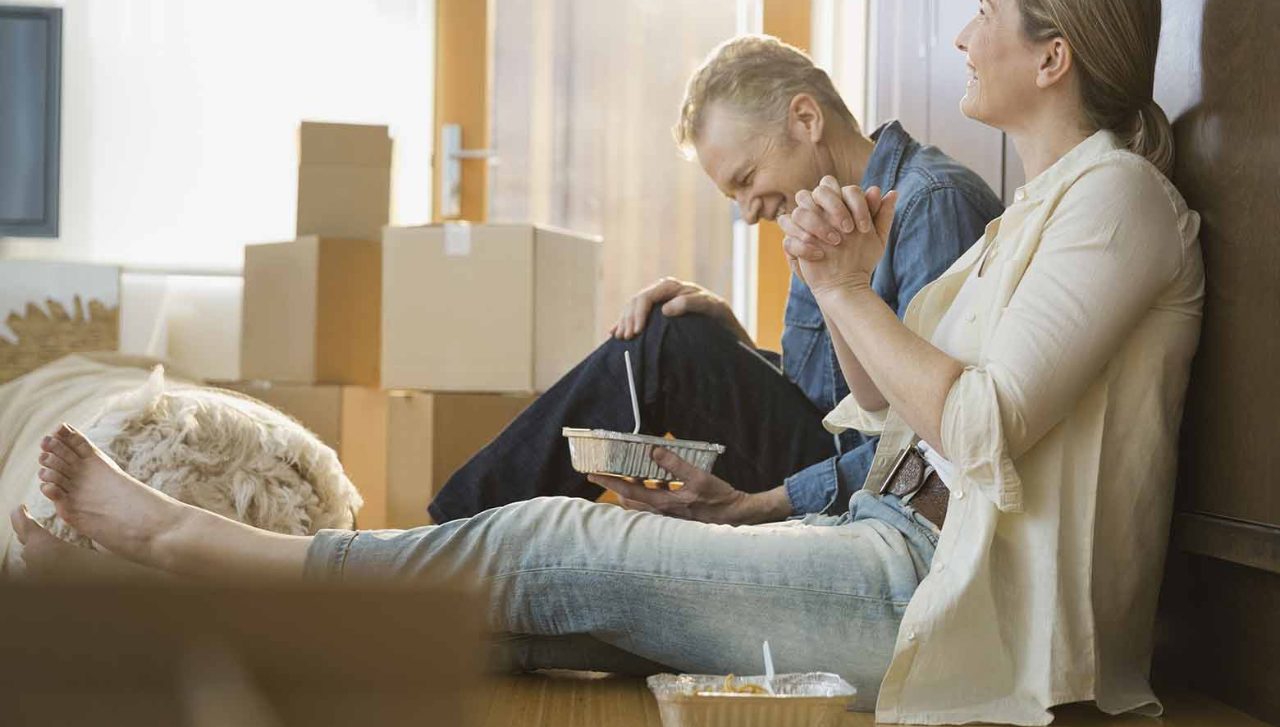 Moving, and all its attendant chores, may be inevitable. But the accompanying sense of chaos, while common, isn't necessary. This schedule outlines essential tasks, both large and small, that need to be addressed and allows several weeks for you to tend to the details (although everything can be accomplished in far less time).
As you prepare, don't overlook the simplest way to ease your burden: Consider which belongings you really need to keep. A lighter load means not only an easier move, but less to unpack.
Moving Essentials
6 Weeks Before
Hire a Mover
Ask friends for recommendations, and get quotes from three licensed companies. On-site estimates tend to be more accurate, whether pricing is by weight and distance or a flat or hourly rate. Decide if the movers or you will pack (regardless, you may want to wrap fragile or costly items yourself).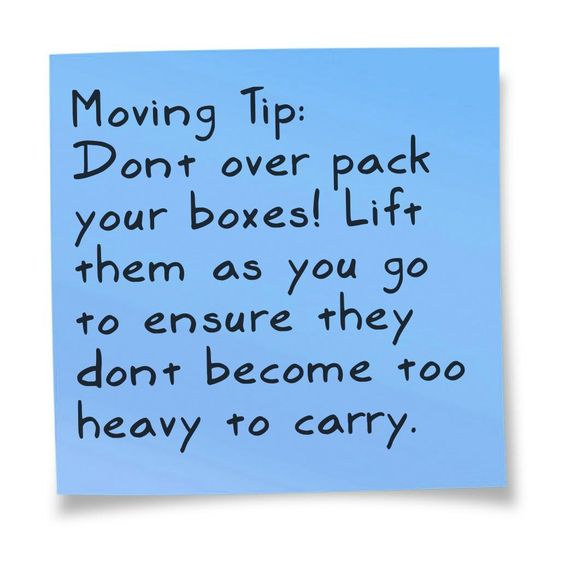 Ask if the quote is binding or nonbinding, what charges could arise, and what insurance is included.
If necessary, contact your insurance company for additional coverage. Always request a copy of the signed contract.
Stay Organized 
Dedicate a three-ring binder to move-related paperwork, such as to-do lists, contracts, receipts, checklists, and phone numbers.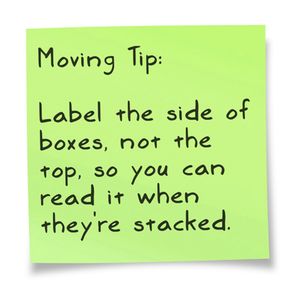 Have a binder, but need a place to start? Here is a home management binder that we have put together for you to easily download –full of information to keep you organized!
5 Weeks Before
Organize Your Belongings
Conduct a room-by-room survey to determine what you plan to keep, sell, and donate.
Document Valuables
Know Your Stuff® can export a list of your belongings to help you quickly file an insurance claim. Have items such as artwork and antiques appraised in case they get damaged. Photograph or videotape them, and upload the images to your computer.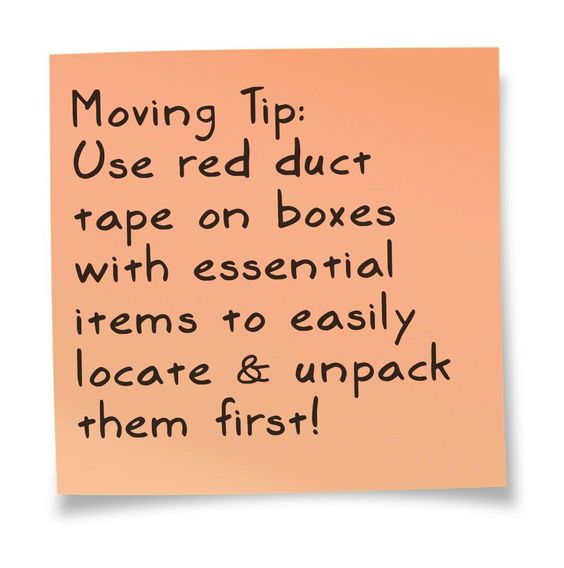 You can also save it to a Zip drive or (we always recommend) a family Google Drive account so it's available wherever you are…and won't get lost in the shuffle of your move!
4 Weeks Before
Gather Materials
Stock up on moving supplies, including boxes, box cutters, tape (packing, masking, and blue painters), tape dispensers, wrapping material (bubble, plastic, and tissue paper), and labels. Wardrobe boxes, with built-in bars for hangers, can transport clothing as well as light fixtures. Used boxes from bookstores, which are built to carry compact but heavy loads, are excellent for most other items.
Don't know where to start? We've compiled a list of the Top 5 Places to Get Moving Boxes. Start there!
3 Weeks Before
Start Packing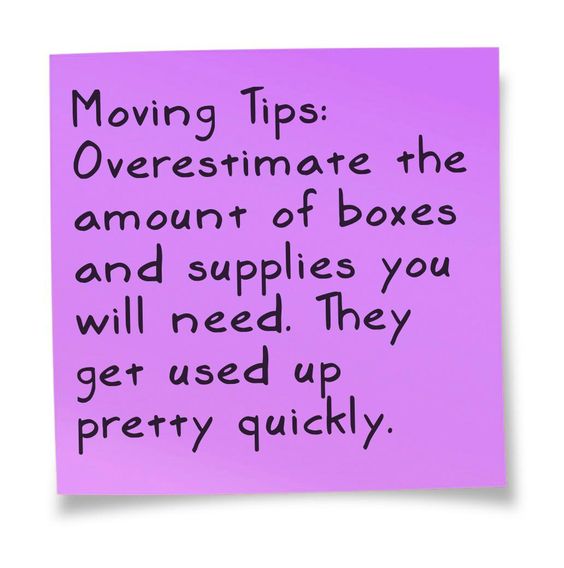 Box infrequently used items, including the contents of the garage, the attic, and other storage areas, as well as out-of-season clothing, holiday decorations, books, and special-occasion dishware. Number the boxes, and keep track of the contents on a master inventory list.
Try to limit each box's weight to enable easy lifting. Fill large boxes with pillows and other light things, and reserve smaller boxes for your heavier possessions. Always reinforce the bottoms with packing tape. Secure fragile objects with cushioned packaging material and painters' tape, which releases easily. Pack electronics and small appliances in their original packaging or in snugly fitting boxes.
Color-Code Rooms
Assign a color to each room, and mark boxes and furniture (be mindful of delicate surfaces) with coordinating stickers to ensure the movers will know at a glance where everything should go.
Notify Utility Services 
Request that your utilities and phone and Internet service be disconnected the day after you leave and installed in your new home the day before you arrive.
Call a Locksmith 
Arrange to have the locks in your new home changed on moving day, or earlier if convenient.
Hire a Cleaning Company
Consider having housekeepers scrub both of the spaces — so you don't have to — preparing the new house in the morning before you arrive and tidying up the old one after you have left. Sticking to your budget? Clean it yourself with this handy Cleaning Checklist!
2 Weeks Before

Continue Packing
Before you pack the bulk of your belongings, think about whether you'd like to do so by room, by category (such as sports equipment and formal dinnerware), or by another system that works for you.
Change Your Address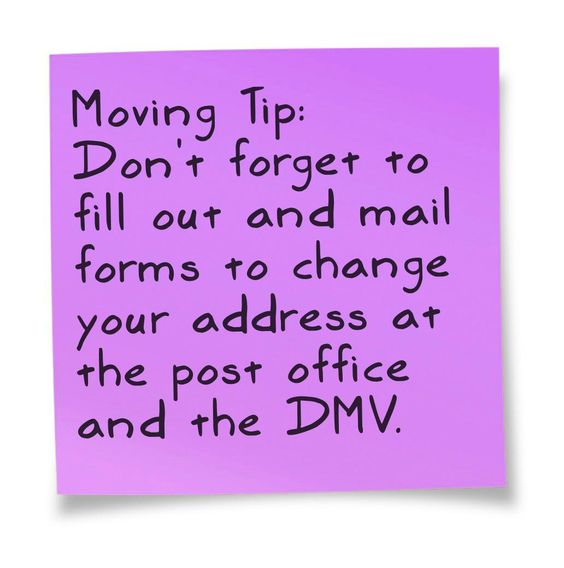 To have your mail forwarded, complete a change-of-address form online or at the post office. Update newspaper and magazine subscriptions, and notify banks and credit card companies.
1 Week Before

Prepare Your Moving Papers
Print an information sheet for the movers with the old and new addresses, directions, and your cell phone number. Have a cashier's check or a credit card (if accepted) on hand, plus cash for a tip.
Finish Packing
Box your remaining items, setting aside sufficient clothing for the week ahead, as well as a suitcase or two to transport it.
Create a Last-Out, First-In Box
Pack your day-to-day necessities so that they're together in one place, including bedding, towels, toiletries, toilet paper, basic tools, cleaning supplies, medications, a camera (to document anything broken in transit), snacks, a few dishes and utensils, and a coffeepot — plus coffee and mugs. Take the box with you in your car.
Stash Small Valuables
Keep jewelry and important paperwork together. Have a friend hold on to them until you get settled, or lock them in the trunk of your car on moving day.
Moving Day

Take One Last Look
Do a walk-through before movers arrive to verify everything is packed and afterward to make sure nothing was left. Give your keys to the real estate agent or landlord.
Inspect for Damages
Photograph relevant objects before signing the release, also known as the bill of lading.
Start to Settle In
Test faucets, toilets, utilities, phones, smoke detectors, and security systems. Turn on the water heater, if necessary. Begin to unpack, discarding anything that no longer serves you. Flatten boxes to recycle, or store them for next time.