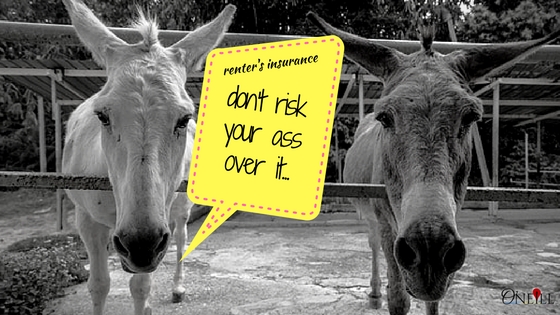 Renters insurance does not cover a roommate, unless they are specifically added to a policy. But listing a roommate on a policy is widely ill-advised. Every roommate should have their own renters insurance policy so the policyholder isn't taking on risk outside their own.
People share a house or apartment with roommates to save money. They split the cost of the rent, the bills and maybe the furniture or groceries. However, renters insurance is a cost that is not worth splitting.
No matter who files a renters insurance claim – the policyholder or a roommate listed on their policy – the policyholder will face the ramifications. Any property insurance claim will appear in the policyholder's claim history and could have a significant financial impact on them.
All property insurance companies register claims made to the Comprehensive Loss Underwriting Exchange (CLUE), a reporting system by Lexis Nexis. In turn, insurers check this database when pricing personal auto and property policies (including renters insurance).
A policyholder with a claim in their report will likely face higher renters insurance rates and, depending on the severity and frequency of claims, might even be denied coverage down the road.
Policyholders who think they are comfortable with the risk of adding a roommate to their renters insurance policy should consider the potential financial consequences more carefully. Insurance is an important part of financial planning and some things are much more expensive to insure than others.
Renters insurance is relatively inexpensive. According to Value Penguin.com, the average annual renters insurance premium in the U.S. is only $187. Auto and homeowners insurance cost much more; the average annual rate for each is $907 and $952, respectively.
Two roommates might each be saving about $94 by splitting the cost of renters insurance but if the roommate listed on a policy files a claim, the policyholder could end up paying much more in the long run. The additional costs charged by insurance carriers are calculated as a percentage of a policy and that might not be another renters insurance policy. In the future, that could be an auto or home policy.
A savings of $94 in the short term could cost a policyholder hundreds of dollars down the road for a roommate's claim they had nothing to do with.
Need Renter's (or Homeowner's) Insurance? Checkout our recommended list of insurance agents who can answer all of your questions! Did we mention they're local, too?
Content Shared from The Huffington Post