We hear quite a few people complain about real estate agents; however, most people don't understand what it's actually like to be an agent.
For example, did you know that real estate agents are one of the most sold-to niches out there? There are more people trying to extract money (and time) from agents than almost any other profession. Imagine being hounded like that from every angle.
Agents are grossly under-appreciated, too, in my opinion. You probably have no idea how much stress an agent has to weather and forge through on a daily basis. In today's market of limited inventory and multiple offers, agents are having to work their tails off just to get a house secured for their clients.
Reality Check #1: "They seem to have lots of free time"
Your job probably consists of 9-5 Monday through Friday, or something similar. A full-time agent works after hours and on weekends. Our job never ends. When the client gets off work they want to see homes, and we need to be accommodating. Same thing goes for the weekends. So, while you're barbecuing, enjoying Happy Hour or having an actual vacation, your agent is working. Still disagree? Here's a list of Common REALTOR® Responsibilities:
Schedule Showings
Schedule Listing Appointments
Maintain Required Continuing Education
Deliver Earnest Money On Time
Coordinate Property Inspections
Keep Up With Mortgage Company Progress
Verify Buyer's New Homeowner's Insurance
Coordinate Home Warranty Company
Negotiate Counteroffers
Schedule Closings
Attend Closings
Get All Disclosures Delivered & Signed
Keep The Transaction On Track
Provide Educational Materials to Consumers
Keep Their Blog Active & Engaging
Maintain Active & Engaging Social Media Profiles
Answer the Phone ALL DAY & NIGHT
Return Missed Phone Calls
Return Emails ASAP
Follow Up With Website Inquiries
Keep Up With Changing Laws
Run Comparables for Buyers & Sellers
Determine Accurate Pricing
Help Stage & Present Properties
Meet the Appraiser at Property
Meet the Inspector(s) at Property
Show Hundreds-Thousands of Homes Each Year
Get Signed Contract to Title Company
Negotiate Repairs
Keep Clients Updated With Each Step
Provide Comps for the Appraiser
Coordinate Closing
Review HUD-1 for Errors
Research to Make Sure There is a Clear Title
Explain the Contract to Clients
Provide Advice on Offer Price
Explain The Current Real Estate Market
Explain Pros & Cons of Each Neighborhood
Verify Completion of Repairs
Make Sure The Loan Funds
Schedule & Attend the Walk-through
Dispute Low Appraisals
Verify Delivery of Title Commitment
Remind Clients to Schedule Utilities
Manage Your Online Reputation
Compete with 1,000's of Realtors for Business
Deal With Vendors
Keep MLS Listing Data Current
Attend Real Estate Conferences
Network with Local Home Builders
Coordinate Open Houses
Check Up On Past Clients
Still Have a Life After You're Done!
Reality Check #2: "They can't seem find the right home."
The real estate experience should always be fun. But the journey is often tarnished by unrealistic expectations from the onset. To help, keep things in perspective and realistic.Especially when inventory is as scarce as it is in the Greenville market! In most cases, a listing ends up in multiple-offer situation. This usually means that clients, vendors and other agents become impatient. You might tend to blame the agent for delays, but we're limited by the number of houses available on the the market.
If you took the right steps in interviewing agents before hiring one, you should have the confidence to know that they're doing everything possible to get you to closing. Trust us — patience is a virtue in real estate, especially when inventory is low.
Reality Check #3: "They're avoiding my call, text and email."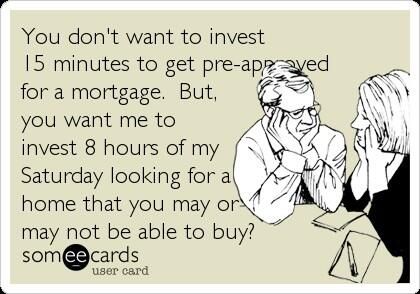 Yes, there are some agents whose communication skills are less than mediocre; however, a productive agent is constantly pursued by more than their clients. Title companies, loan officers, credit repair people, digital marketing solicitors and everyone else you can think of that might buy or sell home "if the right one comes along…" is also calling, emailing and texting your agent.
Don't forget, we don't get paid hourly or have a fixed salary. We get paid when our clients get what they need. Clients have committed to us by signing a contract so, they take priority over customers. If you'd like equal amounts of our time we require equal commitment on your part.
Reality Check #4: "They don't negotiate hard enough"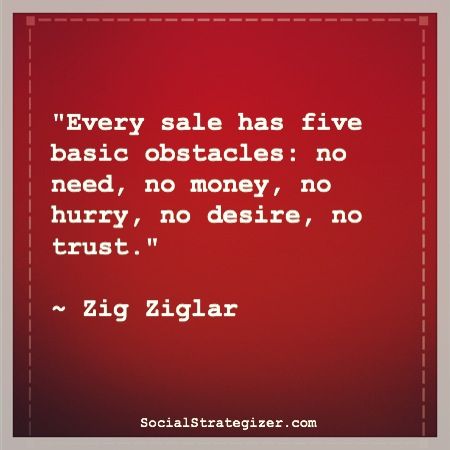 One of an agent's primary jobs is to negotiate. However, negotiating is also the primary job for the agent on the other side of the transaction. So, while you may get upset because you didn't get everything you asked for, you need to understand there's most likely an equally skilled agent on the other end fighting for his or her client. We think beyond the "sales price" to ensure you not only walk away from the closing table satisfied but, that you actually make it to the closing table.
Finding a home that qualifies for your specific loan, is located in the area you wanted, includes all of your basic requirements, doesn't require thousands of dollars in repairs and covers your closing costs is negotiating. Taking the first offer or the highest offer without knowledge of anything else is either ignorance and/or the work of a lazy agent. Good agents will fight to get what their clients want. Great agents know how far to push while still preserving the best overall deal for you — and still being able to sleep at night.
Reality Check #5: "They're not worth their commission"
Many people think agents are all "ballers", and that their commission is a rip-off. Not hardly. After marketing fees and dues, agents make about 1.5% per transaction on average. It's expensive to be a real estate agent. We have to buy lock boxes, signs, websites, postcards, marketing flyers, contact management systems, business cards, MLS dues (for each MLS association we have access to for you), office fees, gas, National dues, State dues, continuing education costs and many (…many) other things just to stay in business.
Based on all of the hard work, invested time, education and upfront commitments…we're confident that we're a valuable asset. So, remember that when you pay a discounted rate or ask for a 'favor'…you quite possibly will get what you (didn't) pay for.
The Bottom Line:
It's a great business to be in, but it's NOT EASY! So, the next time you run into a REALTOR®, remember that they are human just like you, and they carry a lot of burden and responsibility in their job.We work long hours for months on end (for clients) with no guarantee of a paycheck. We are lied to regularly, cancelled-on at the last minute constantly, travel far-and-wide tirelessly & should instinctively 'know something about everything'. When you understand these things about REALTORS® you'll understand our value and wonder how you ever thought differently.