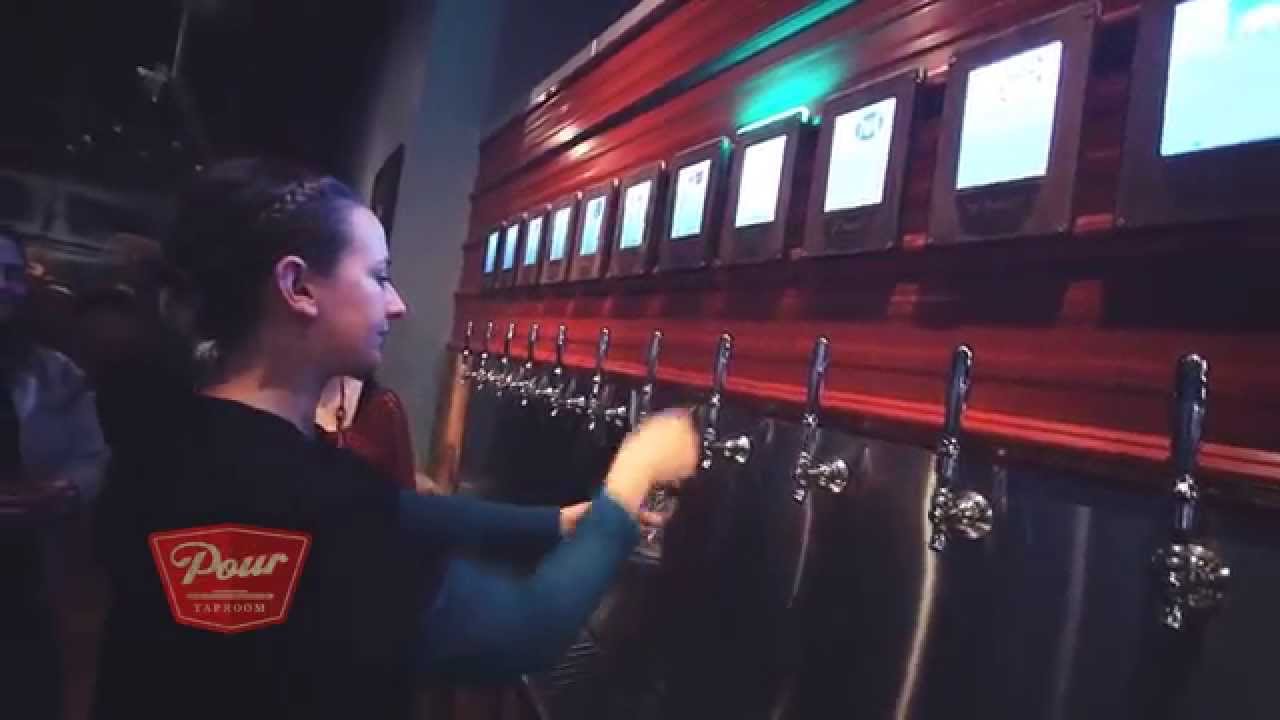 Introducing, the newest addition to the ever-growing social scene in Downtown Greenville, is Pour Taproom! The world's largest self-pour taproom where you pay by the ounce, not by the glass. Just pour a few ounces, then try something else, and then choose what you like the best!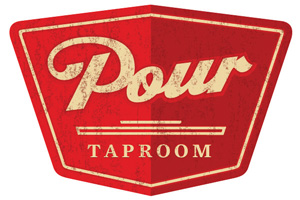 Located at 7 Falls Park Drive, Greenville SC , the family-run business offers 70 rotating taps of local and regional craft beer, cider and wine. No prepaying, just open a tab and you're free to taste the most unique selection of 70 craft beers, ciders and wines in Greenville!
What's On Tap? Pour Taproom's draught list is always accurate & updates automatically every time they switch out a keg. Check out their amazing selection!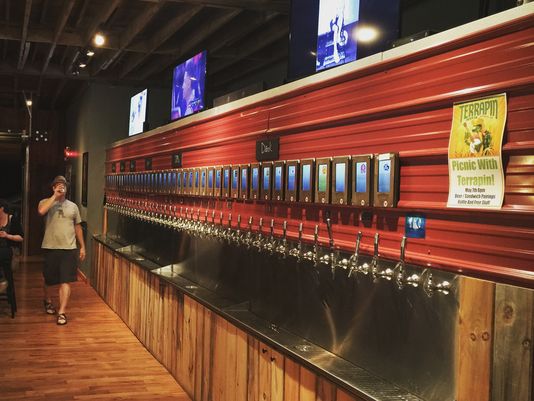 How Does It Work? The Taproom will feature RFID tracking bracelets received at check-in that send a signal to the tap, allowing customers the freedom to pour and pay by the ounce. "Beer hosts" will provide help to those new to pouring and craft beer.
And the Atmosphere? The bar is spacious with up to 5,000 sq ft for seating and couches while serving a full food menu from their friendly neighbors next door Gringos Mexican restaurant. Don't want to leave the dog at home? That's fine, Pour Taproom is dog friendly!
Pour Taproom: Greenville Hours
Monday: 12pm – 11pm
Tuesday: 12pm – 11pm
Wednesday: 12pm – 11pm
Thursday: 12pm – 2am
Friday: 12pm – 2am
Saturday: 12pm – 2am
Sunday: 12pm – 11pm
It's one of the beauties of Greenville – you don't have to go very far to satisfy your appetite for discovery and adventure. Learn more About Greenville and why we love it so much!