Saturdays, May 7 to October 29 • 8 a.m. to Noon
On Saturday mornings from the beginning of May until the end of October, two blocks of downtown Greenville's Main Street are transformed into a bustling farmers' market aptly named the TD Saturday Market. Cars waiting patiently for traffic lights or the perfect parking spot are replaced with roughly 75 white tents — each one housing a vendor selling the season's freshest produce—perhaps, red ripe strawberries in early June or singe-your-tongue hot peppers in late July— or the area's most original and high quality crafts. Each week thousands of people flock to the TD Saturday Market for locally-sourced products (all food must be grown or produced within 100 miles of Greenville and crafters are highly-encouraged to use locally-sourced supplies). Most come for the fresh produce or the handcrafted pastas and cheeses, some make it a summertime ritual—a place to meet friends over a decadent breakfast pastry or a place for the little ones to jig and jive to local musicians in the warm summer air and others come for the opportunity to take in a local chef's cooking demonstration.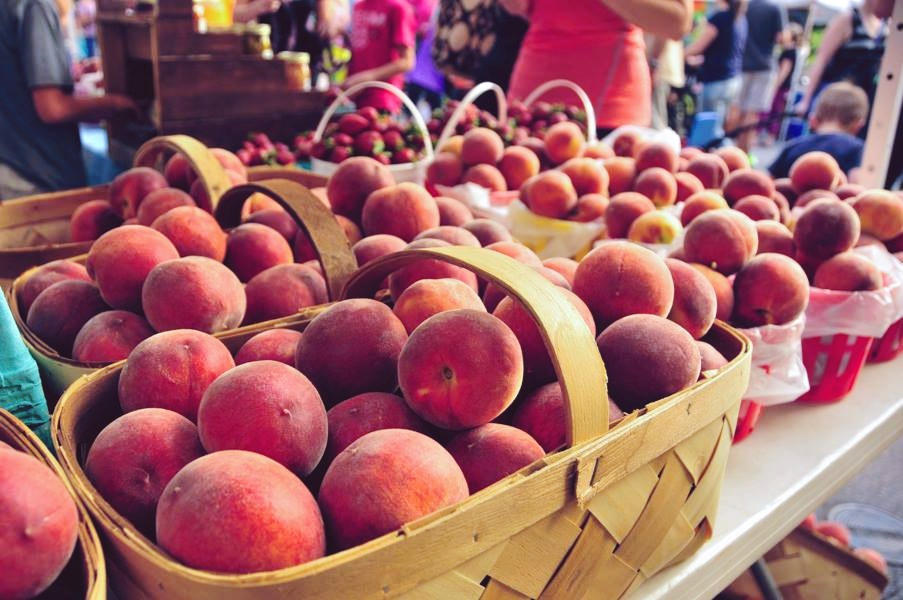 Despite the market's glaring success today, it's important to note that it, much like Greenville's downtown district, had humble beginnings. When the market was launched in 2003, downtown Greenville, after nearly 30 years of strategic revitalization that ranged from reducing Main Street from four lanes to two and bookending Main Street with a major hotel and a state-of-the-art park, was just beginning to flourish. A shadow of its current size, the market was located on a small side street and was comprised of roughly 20 vendors.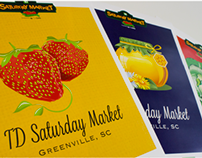 Attendance was low during the market's infancy, however, as word spread and Main Street's popularity as a destination for shopping, dining, and entertainment grew (Main Street was ranked as one of the six best places to visit in 2015 by CBS News), so did the market's attendance. In 2007, the market outgrew its location and relocated to Main Street. Now, about to enter its 13th season in May, the market promises to be bigger and better boasting more than 60 vendors and exciting programming sponsored by partnerships with local organizations.
Deep South Magazine ranked it as 10 of the South's Best Farmers Markets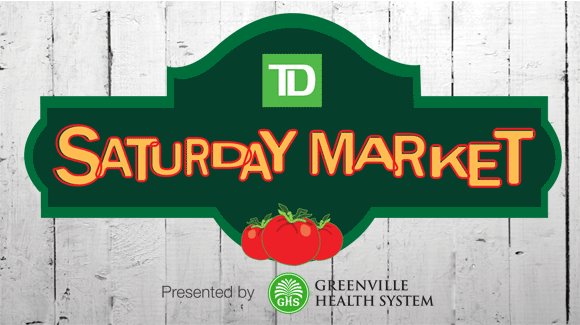 Whether it's the sunlight that streams through the trees, the camaraderie of locals and visitors as they marvel over the size of eggplants and exchange recipes for fried green tomatoes, or the look back at how far downtown Greenville and this wonderful community market have come, there is something undeniably special and great about Greenville's Saturday Market. –Saturday Market Buzz